LD51293 SUPER LED LIGHTING ADJUSTABLE GU10 OUTDOOR DESIGN LIGHT
LD51293 SUPER LED LIGHTING ADJUSTABLE GU10 OUTDOOR DESIGN LIGHT
General Details
Order Inquiry
Related Products
General Details
LD51293 SUPER LED LIGHTING ADJUSTABLE GU10
OUTDOOR DESIGN LIGHT
LEAT published Outdoor Spot Fixtures with adjustable in coated aluminium body.
This Spot fixture directs adjustable wall light beam upwards, making it perfect for using on wall or ceiling.
This Spot fixture is available in five colors: Matt Black, Matt White, Matt Silver, Titanium and Silver.
---
DETAILED INFORMATION
Item No.: LD51293
Material:Aluminium electrophoresis
Finished Color: Stainess Steel (Powder coated Black avaliable)
Dimension: 87*87*161 mm
Input Voltage: AC220-240V, 50Hz
Lamp Holder: 1*GU10, 35W MAX
IP rating: IP44
LED Source: Excluding Bulbs.
(This wall fixture can be supply with various types of light source, such as LED Bulbs, Halogen lamps and Traditional Light Bulbs. LED Bulb is the most sustainable and energy-saving option.)
DIMENSION DRAWING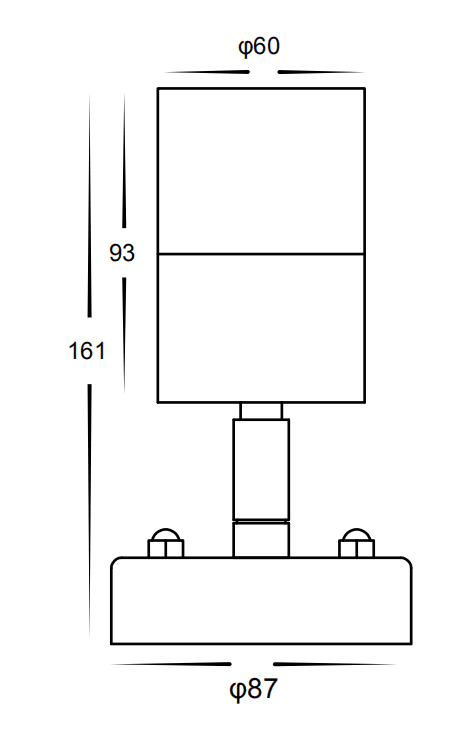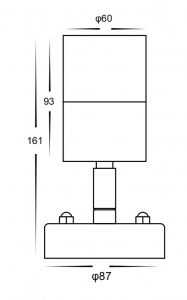 RECOMMENDATION
Matching with LED Bulb from LEAT Item ESS2121A.
Order Inquiry
Contact us by info@ledlightings.cn